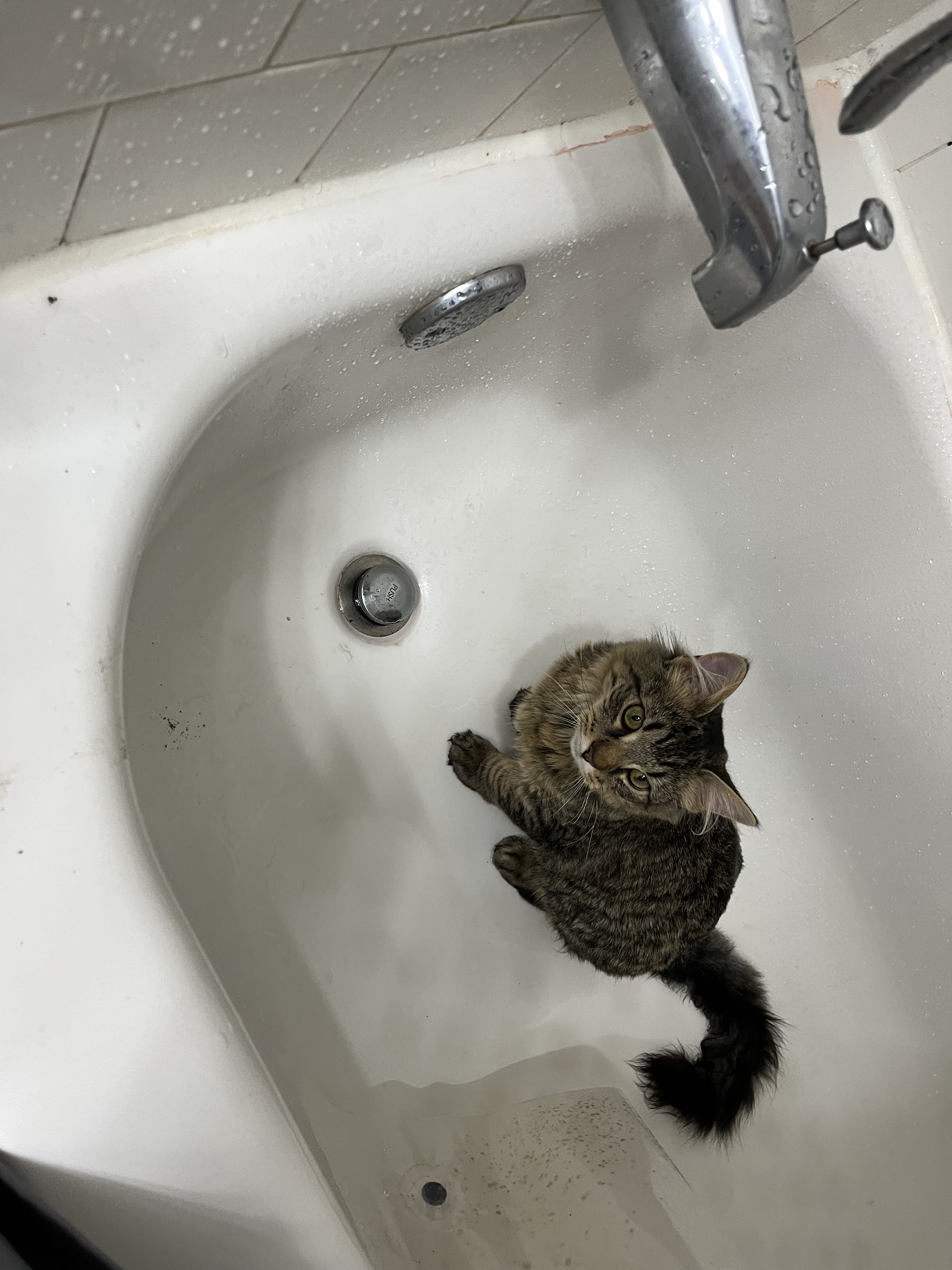 Do you ever just think that it would be easier to just stay in the shower or tub instead of face what awaits you at work?

The uncertainty of what might be coming your way today is exhausting.

My kitten, Sam Hunt, plants himself in the bathtub right after I shower because he is fascinated with the drops of water coming out of the faucet.

He can't figure them out.

They have no rhyme or reason.

Sounds like your work challenges?

Be honest. Most of those challenges have no rhyme or reason.

It might be:

• A squabble among two employees
• A missed deadline
• A miscommunication with an important client
• A lost sales opportunity
• A poorly prepared product or service

You know what's missing.

There's not enough:
• Communication
• Cooperation
• Clarity about what needs to be done

So not only are you and your staff less productive, but also the output just isn't as good as it could be.

Your butt is on the line for the quality. And you have to worry. Meaning long days and fewer weekends away.

It's been this way for as long as you can remember.

It's probably gotten worse in the last few years.

Isn't it time for a change?

Once the drops stop coming for a few minutes, Sam Hunt moves on to something else.

He's lucky. He's a cat. He doesn't have a staff, payroll, taxes, customers. He just has his lovely cat life.

What would it take for you to feel some of Sam Hunt's freedom?

Seriously, have you thought about it?

I'd be happy to discuss what that might look like and how you might get there.
It's possible. I can show you how.