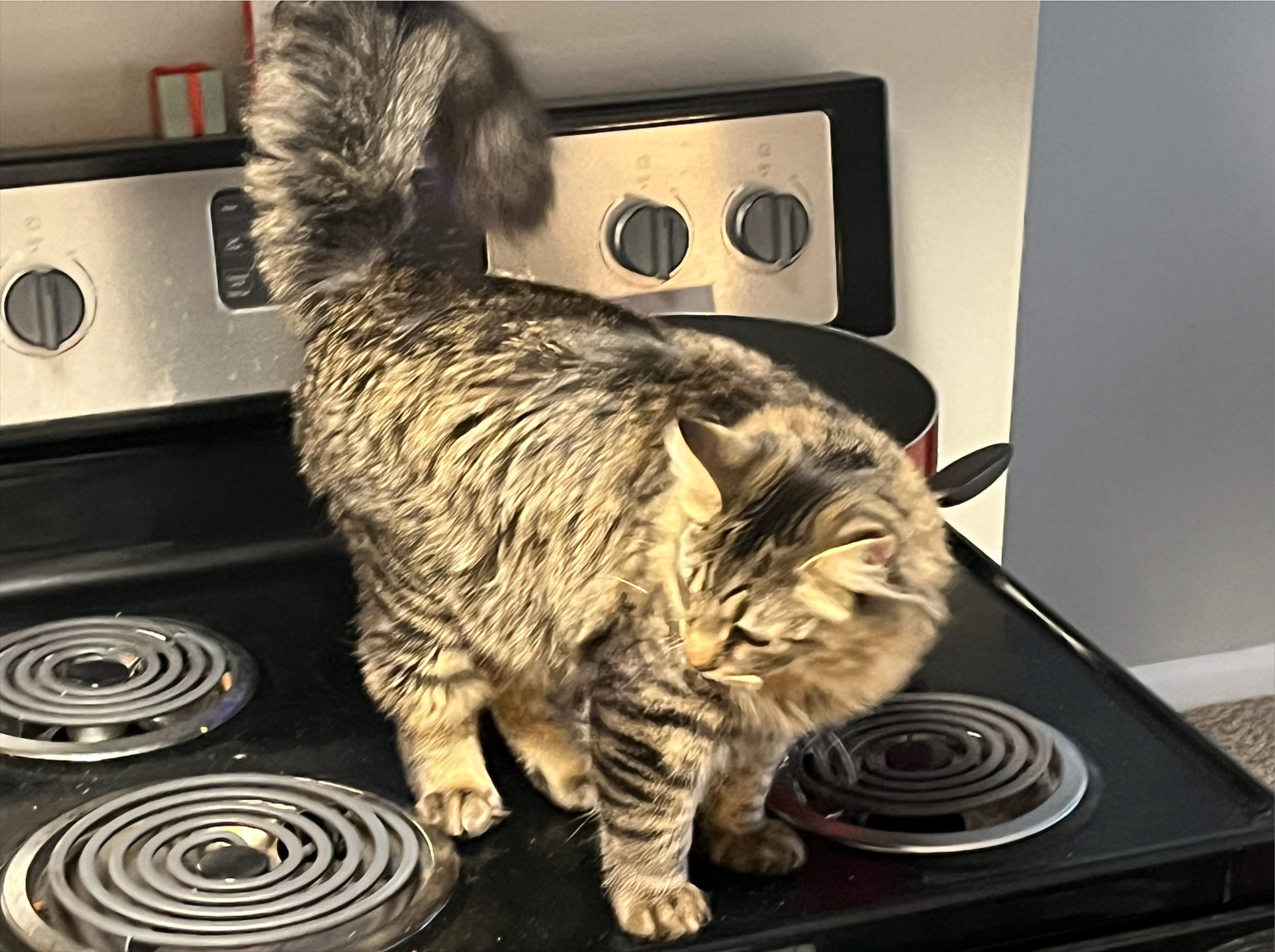 Feel like you are running around with your hair on fire?
That's not supposed to be part of being a leader or owner.
Who would start a business to feel that way?
News flash: it's not sustainable. It just isn't.
My 5-month-old cat, Sam Hunt, has recently learned three things about the stovetop.
First, it's harder to climb up to than a sofa because it's metal.
Second, it's where some good tastes, especially grease, might be.
And third, it can be hot. (No injury, thankfully.)
Sam Hunt now knows not to go up there when I am cooking.
For business leaders and owners, you don't have a choice.
You're going to have times where you feel like you are about to get boiled.
Things get hot.
Hot might look like:
A new, unexpected competitor taking market share

Not knowing how to market effectively

An ongoing stream of employee issues

Not knowing how or when you can exit your business

Or it might be more acute.
It could be as simple as this week being vacation time for your employee responsible for one key piece of the business like:
How to properly do payroll or invoicing

Where key information is stored on the computer system

How to calm the customer that only gets upset when XXX is off
Despite what you think, most of that heat you feel is preventable.
Yes, it actually is.
You can control the heat on your business stove as much as you can control the heat on your home stove.
You just need to know how the controls work.
If Sam Hunt could manage the stove controls, he'd make sure it was never hot.
What if you had someone who actually helped you find the controls by working with you to identify the issues in advance and tackle them ahead of problems.
Someone who welcomed your struggles, uncertainty and success and was willing to be what you needed when you needed it?
They could listen when you needed an open ear, they could ask questions when you were stuck, and they could be there to celebrate, and not let you stay in celebration and miss the next opportunity.
How might that make your life different?
Let's connect and discuss how that may help you get the business support you need without you feeling like you are about to catch fire.